Predavanje u organizaciji Arheološkog muzeja u Zagrebu i Instituta za arheologiju u Zagrebu "Of Bones and Burials. Research on the mortuary landscapes of Ephesos" održat će Priv. Doz. Mag. Dr. Martin Steskal (Österreichische Akademie der Wissenschaften, Österreichisches Archäologisches Institut,
Wien) održat će se u petak, 17. studenog 2017. godine s početkom u 12 sati.
(U Arheološkom muzeju u Zagrebu?).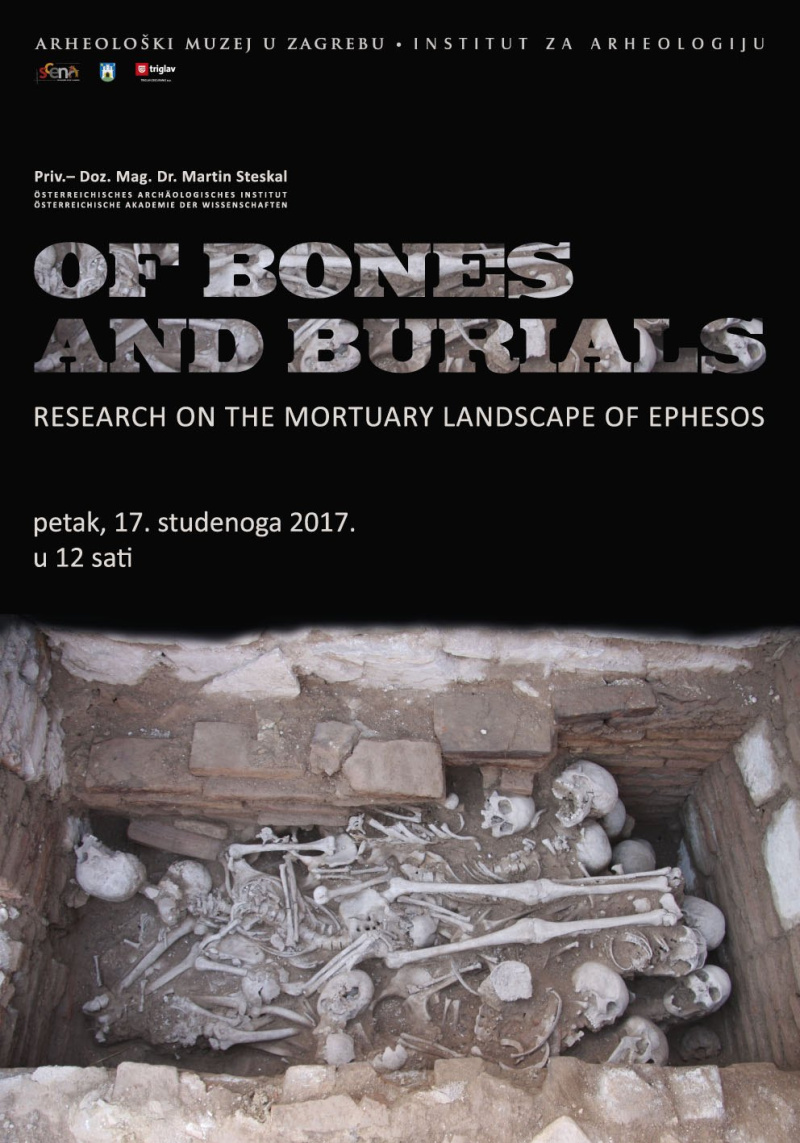 Izvor
IARH PRESS